Client Consultancy - Service Design

Global Technology Company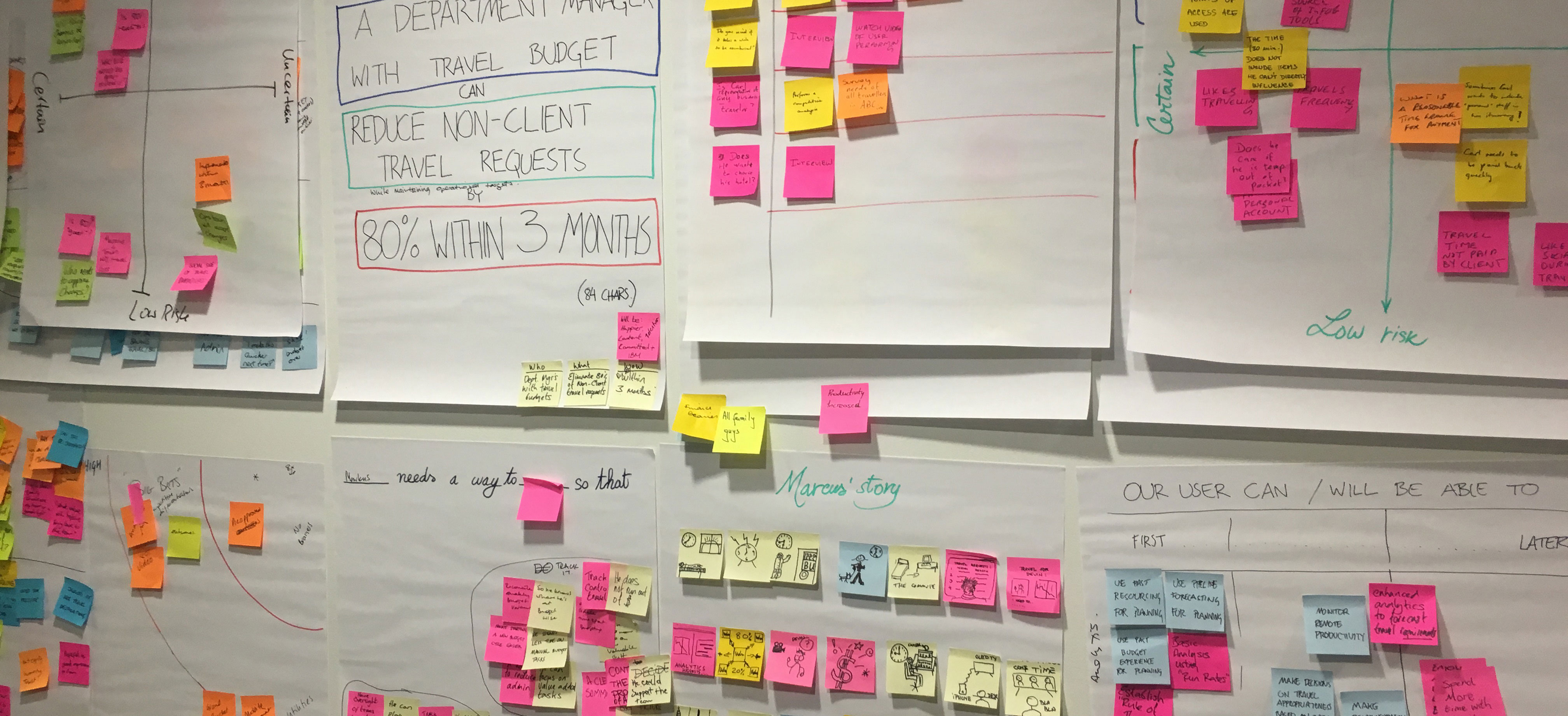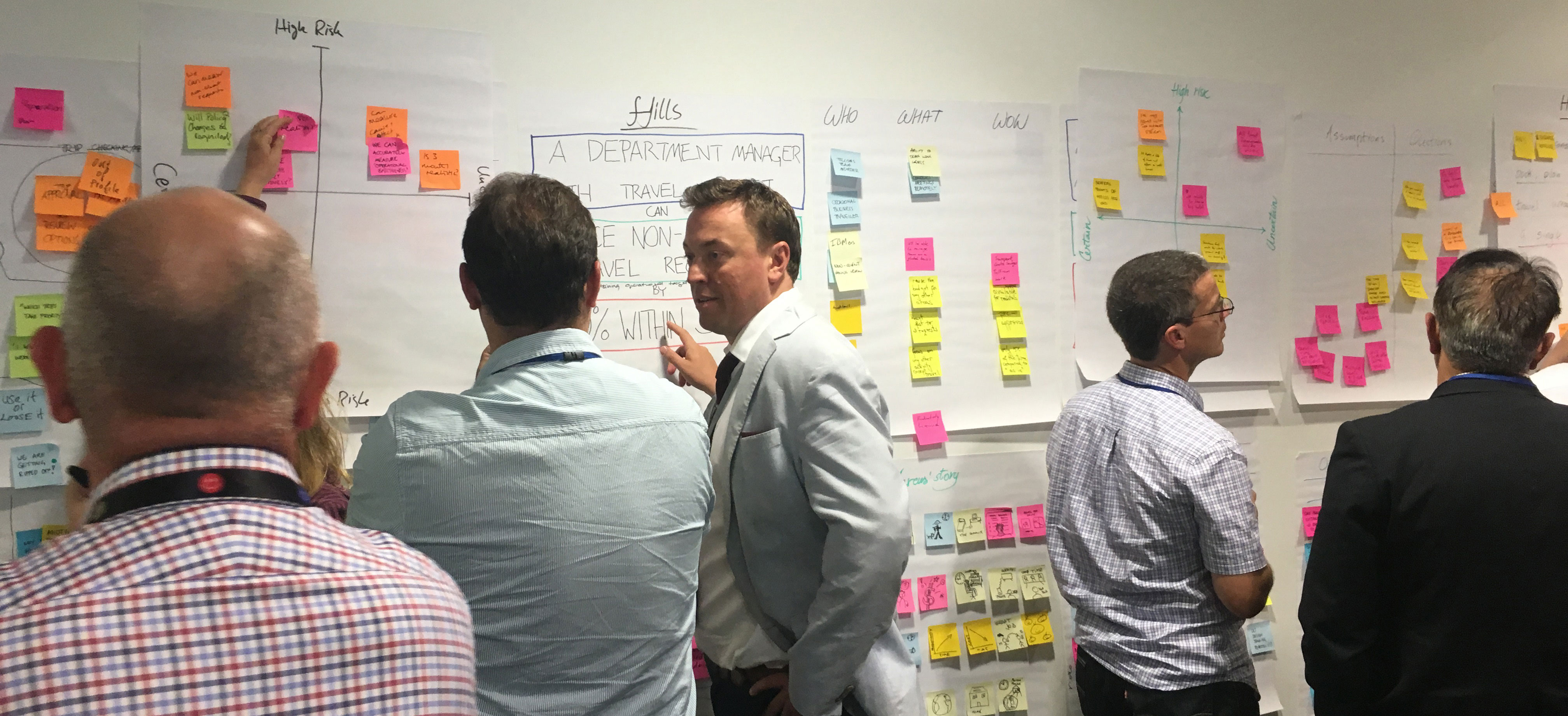 ---
Background
C urrently I am Service Design Lead for a global technology organisation. The team I work with is located in the Dublin design studio. My team works directly with high-value clients, using Service Design Thinking over 8-12 week engagements to conceptualize and define innovative customer-centric approaches to specific client problems.
My involvement with revolves around three main pillars:
Direct Service Design engagements with clients.
Continuing evolution and definition of our Service Design toolset and methodology.
Education and community involvement.
Over the next sections I will outline what I do in each context.
What I Do
Service Design Client Engagements
The goal of Service Design as part of the company's offering is to shift the client conversation away from sheer technology solutions, to holistic, customer-centric approaches to business, underpinned by technology partnership. Through collaboration and co-creation with clients we can identify innovation opportunities, leading to new business generation, market disruption, operational efficiencies, organizational change or management alignment on strategy.
Typically an engagement will last between 8 and 12 weeks, starting with a problem-defintion phase, then workshops with the client leading to a solution being crafted and tested over a series of sprints. The outputs from these engagements can vary, but will always be appropriate to the client's problem and the solution that is being communicated. In my time with the company so far, I have worked with a range of customers from many different sectors - from energy, to financial services to logistics.
As Service Design Lead, I guide client projects from start to finish. Projects typically start with problem statement formulation together with the client, before moving on to user research and persona creation. These items then serve as inputs into one or more workshops - lasting between 2 and 3 days each. During workshops I employ a range of Service Design Thinking tools and methods and facilitation techniques to work towards outputs that can be taken and elaborated on during subsequent sprints. During production sprints I use further tools to work towards relevant final outputs for the client. As mentioned, these outputs can vary in form however examples might be:
A digital artifact/MVP.
A service prototype.
A Service Blueprint.
Whatever the final outputs from a Service Design engagement with a client, all of the design collatoral generated throughout as well as the overall narrative, is communicated through a personalized website and value proposition.
Evolution and Definition of Service Design Toolset and Methodology
This company is recognized in industry for its drive to place design at the core of everything it does in order to once again re-invent itself during its centuries-spanning lifetime. In this light, the company has created and published its own set of design thinking methods, mapped to three main phases of design thinking (similar, for example, to IDEO's notion of five design thinking phases, and Luma's Looking, Understanding and Making phases).
This company's design thinking methodology was initially conceived as a toolset for scale and for delivery in workshops only - it does a lot of things well, but is, by design, relatively "light touch". In my team we recognized quite quickly that we needed to be more detailed, more "surgical", when it came to the concepts we were trying to explore and the solutions we were trying to communicate, and needed the tools to accommodate this in workshops and in practice.
In this light, part of my role is to evolve and define our toolset, taking into account the requirements of Service Design engagements. Though we still have the overarching mathodology's phases, we bring in specific tools and methods as extension points where we believe they will add value. Some tools are based on "best practice" service design methods, others adapted for our needs. An example is the area of research - the standard methodology assumes no research before a workshop (therefore no methods). Our Service Design methodology describes research methods for inclusion in enterprise technology engagements.
Part of my role is to idenify techniques, but crucially another is to "normalize" them - i.e. to trial and document them, and to ultimately create templates for them so they can be included into our overall methodology.
Education and Community Involvement
I believe that a key part of my role as a Service Design Lead is to raise awareness about Service Design in the design community, contribute to community events and "give back" as much as possible. To this end, I am active in industry Meet-Ups and contribute to design events in Ireland. I am active in starting the Dublin Chapter of the Service Design Network, and have given a guest lecture/workshop in Service Design at NCAD for their MA in Interaction Design.
---
Client
Global Technology Company
Techniques
Full range of service design tools and methods